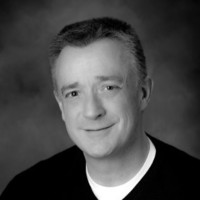 Tim WOODS
Founding Partner of POCO Labs, a Product Development & Consumer Research Company
He is a nationally recognized consultant with over 30 years of experience, working to drive innovation and the appropriate use of technology in consumer products and services. He is a respected source of information for the media and has appeared on The Science Channel, Food Network, HGTV, CNN and others as a resource to discuss the future and technology.
Tim Woods is also the General Manager of the Autonomous Vehicle Alliance a non-profit collaborative research organization focused on Cities, Business and Consumers. The purpose of the Alliance is to identify the opportunities around the Use Cases and Value Propositions for L4 and L5 Autonomous Vehicles. The AVA conducted a year-long research project focused on Accessible and Barrier Free Vehicles and Infrastructure and the opportunity of thinking about them from a holistic perspective. The AVA is also a founding member of the Accessible Mobility Collaborative whose members include ITSA, SAE, AARP, MCity, Stantec, and others. General Motors, and Stellantis are Board Members of the AVA.